Welcome!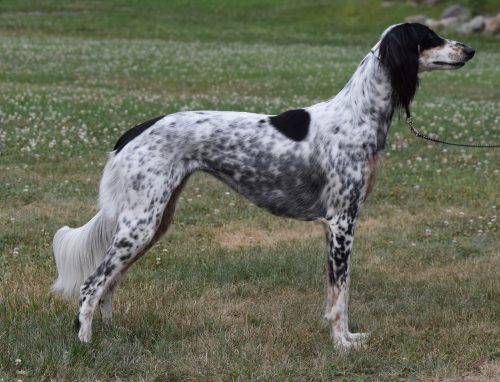 I am located in Southern New England and I have Salukis that participate in the AKC show ring, lure coursing, and various preformance events. All of the dogs live in the house and are loved as family members. Please see litters tab for any plans, or contact us or Saluki Club of America Breeder Referral if you are looking for a Saluki puppy.
 Breed information is happily shared with anyone interested in the beautiful and unique dog.
Pictured above is MBISS GCHB Tamarisk Diwan Jovial Nairang e Skye, aka "Jovie".