Contact skyesaluki@gmail.com for future possible breedings or referrals to other breeders.
If you would like to get on our waitlist for a Desertskye puppy, please fill out the Puppy Questionnaire. If you seem like a good fit for one of our puppies, I will be in touch.
Please feel free to contact me with any questions about my dogs or breeding program!
Past co-bred litters:
11-25-18
Kistmet Atis litter bred by Jenna Lowe & Co bred with Skye Salukis
GCH Zyan Into The Windstorm x GCH DC Tamarisk Cemal Desert Cerenade SC FCh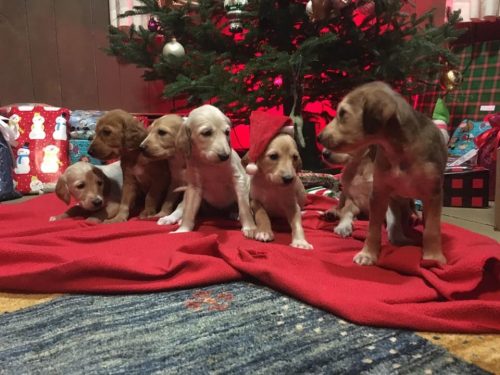 10-29-16
Tamarisk Diwan litter
Breeders: J. Klova, D. Rubin, M. Bolyasnyy
GCh Doubletimes Matrix Reloaded CD BN JC x GCH DC Tamarisk Cemal Desert Cerenade SC FCh